Dear Amanda,
I know that tomorrow is Canadian Thanksgiving. Happy Thanksgiving – here's my chocolate pecan pie. I'm sorry you're not here to have a bite of its ooey-gooey chocolatey-ness. I scrolled back through my photos and the most recent selfie of the two of us in my gallery was Halloween of 2019. It has most definitely been far too long since we've had the chance to eat, drink and be merry together. And next visit, we need to take more selfies!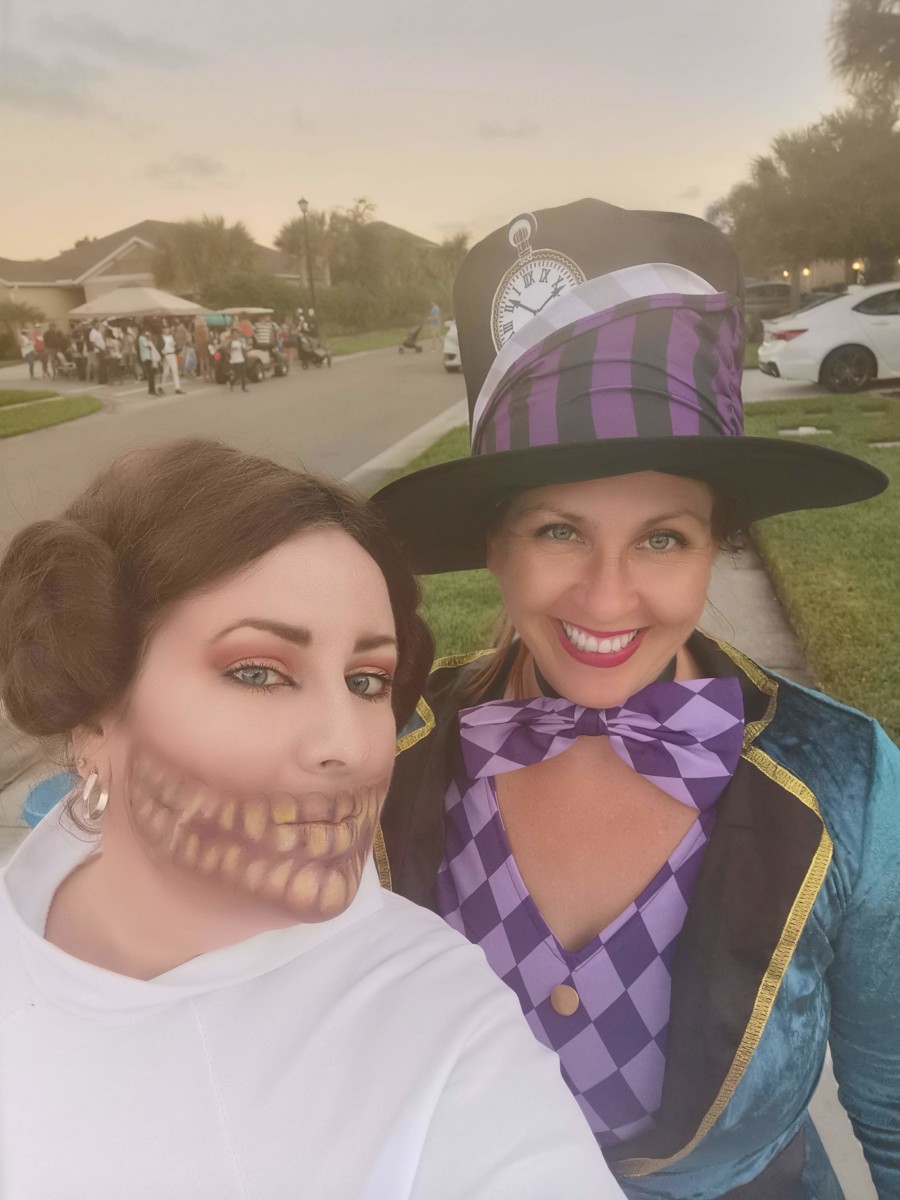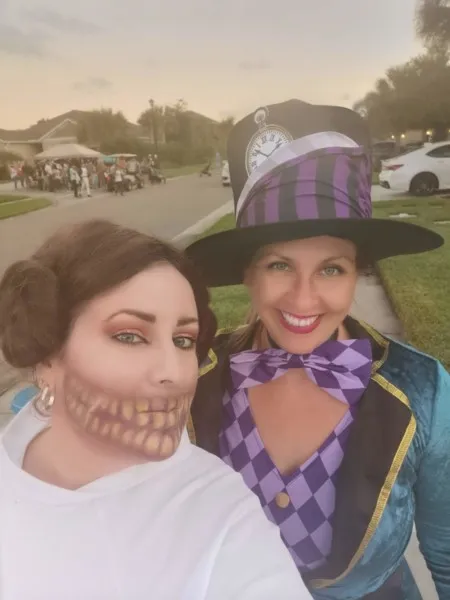 In reality, I'm struggling somewhat down here. Our COVID numbers spiked in August and September. The local fighting and division on how to handle the spike seared me to my soul. And then, we lost my cousin's husband to COVID. Within the same week, hospice also accepted my grandmother.
As the holidays approach, I realize that the last time you were here wound up being the last time our family gathered whole. With grandma's failing health, even if COVID numbers stay low, we won't be able to be together as a large group.
One of my cousins moved away with his kids. One of my aunts has terminal cancer. We won't get to enjoy her rum cake, although my cousin will likely pick up the mantle. Another cousin is going through a divorce. And yet another cousin is now mourning her husband.
Life is change. We've been a family that has escaped a lot of death and grief for a very long time. It's like life saved it all up and dumped it on us all at once.
Now that COVID numbers have dropped here again – things are starting to look a little more normal. I'm trying to focus on enjoying the things that we can do, because we've all learned the hard lesson that life is fragile and you never know when things will change. In another week or so I'm eligible for my Pfizer booster and hopefully before the year is done, Beastie will have her vaccinations also. I will breathe easier once my entire family is protected.
Hopefully you can make it down this fall when the borders open and while numbers are low. I also have some hopeful travel plans on the horizon. It seems cruising has managed to safely resume and Jon and I have booked our very first trip without kids in over 6 years. Virgin Voyages here we come! But before then, I even have tentative plans to go to Spain with my mother in law. I miss being the bold adventurer and it's time to seize back that version of myself.
Get your booty down here and let's go on an adventure!
Love,
Stephanie