With the Holidays very quickly approaching, I wanted to help out all you last minute shoppers with an Amazon Prime Holiday Geek Gift Guide. Yes, you might have left things to the last minute again, but there is no need to go the route of lifeless limp gift cards. I have your back. All these geeky items I've listed below are available in 1 or 2 day Amazon Prime shipping.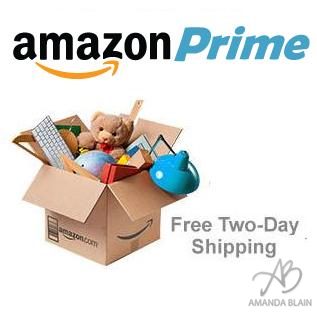 Amazon Prime Holiday Geek Gift Guide
So first of all you should have Amazon Prime so that it arrived with enough time for you to do some wrapping. If you don't have Amazon Prime yet – don't worry. Sign up for a free 30 day trial and you can finish this shopping up from the comfort of your chair in the next few moments with free fast 2 day shipping. If you don't want to do that than make sure you check out the shipping times without prime so you still will get it in time! I offer you two awesome geeky lists in 1 here folks… Geek Gifts under $20 or Geek Gifts for the Video Gamer Players in Your Life. Check my Amazon Prime Holiday Geek Gift Guide
Geek Gifts Under $20
Budgets can be tight but that doesn't mean you can't get some really awesome geeky items for the people in your life. Here are some geeky items that are all less than $20. Order one or a few together to create some geeky gift giving amazingness.
Have a geeky cook on your list? Get them this super cute make your own gummy bear molds. 2 sheets are included as well as a dropper. You can make little chocolate bears or gummy bears. Easy to do 3 ingredient recipes that require little more the gelatin, Jello and water. Purchase those items together to make a great gift basket for the geek cook in your life. Purchase and more Details from Amazon here.
For the computer or tech geek in your life, what better than the ultimate tech support mug? Have you tried turning it off and on again is a great mug for the catch phrase from the popular TV show "IT Crowd". At $10 price point a great extra gift. Purchase and more details from Amazon here.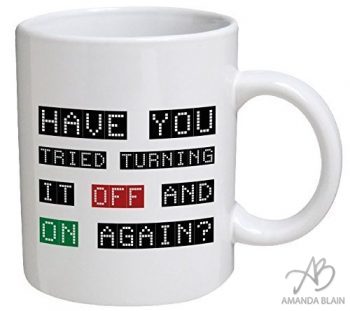 For fans of the movie franchise Labyrinth this Sara and worm Funko pop action figure it sure to be a great last minute gift purchase. The Pop is 3 3/4 inches tall and shows all the details fans would love from the movie including the bracelet that she gives to Hoggle. There is also the entire Labyrinth character series if they might be a fan of one of the other ones instead. – Ludo, Jareth and Hoggle. If you have an 80's fantasy movie fan on your list check these cute Pops out. Purchase and more Details from Amazon here. 
Clap-able Squishy Soft Cat Nightlight  – $15.99
This is the cutest little light I've ever seen so it had to be included in the Amazon Prime Holiday Geek Gift Guide. The soft squishy cat has a rainbow of different colors that are activate by touch or clapping. YES A CLAPPING KITTY NIGHT LIGHT. It also re-charges with USB so no batteries to change. One Clap turns the light on, Another makes it a different color and another turns it back off again. Everyone wants a squishy kitty night light and at the $15 price point this makes a seriously cute gift for someone who will think you spent MUCH more Purchase and More Details from Amazon here. 
Another geeky kitchen item but this one is just too cute to pass up! A full measuring cup set made up of R2 D2. Includes all the standard measuring cups you would need in cute R2D2 format. This is a must have in every true star wars fans kitchen. Purchase and More Details from Amazon here. 
For the Star Wars fan in your life get them some super fun light up Lightsaber chopsticks. 2 pairs are included in this set so you can make date night an epic fun food battle. Blue for Luke and Red for Vader. Take the battle of good and evil to your soup bowl.  A great last minute gift for the geeky foodie on your list.
Purchase and More Details from Amazon here. 
For the zombie horror sarcastic fan in your life you can purchase this I'm Fine T-shirt. With the lovely blood gush on the side co-workers, friends and strangers a like will give you a double take. This shirt gets a lot of laughs from people because the blood looks pretty realistic and it wraps around the shirt. If you have a person who would appreciate some sarcastic humor this shirt will be a hit. Purchase and More Details from Amazon here. 
---
Geek Gifts for the Video Gamer Players in Your Life
Any geek in your life will enjoy this cute whiteboard magnet set for your fridge. Easily update your grocery or To do list while staying in geek chic. They are just magnets so they easily removable and could be placed on the dishwasher, or washing machine too. Add some geek to your fridge with these guys. Includes 6 magnets. Purchase and More Details from Amazon here. 
I hope you have enjoyed my Amazon Prime Holiday Geek Gift Guide and finished up the shopping on your list. As we continue to have easier access to holiday shopping there really is no need to rush to the crazy hectic malls when you can just shop from home and get it all taken care of. Happy holidays!