Let's get something straight here: this banana bread recipe is really more of a cake than a bread. But it's absolutely delicious and so easy that my kids can make it unsupervised. In this time of social distancing and quarantine, we also love banana bread as a comfort food. Because it's really more of a cake than a bread, we also don't have to worry about the yeast shortage!
Jump to Recipe
What are the best bananas to use?
We've all been there, browned bananas that are a little soft and mushy that no one wants to eat. Do NOT throw those lovelies away. I really like the bananas to be mostly or all brown for my banana bread. If you're not ready to use them, just stick them in the freezer whole. The peel makes for wonderful freezer packaging and are quite easy to remove later. Overripe bananas are perfect for this banana bread recipe. They add sweetness and are easier to smash.
Banana Bread Recipe: To nut or not to nut?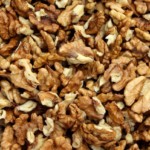 In our family, nuts are absolutely not allowed in any of our banana bread recipes. We like nuts. We don't have any allergies. It's just, I don't care for the texture of nuts in my breads and cakes. So for us, NO NUTS. It's always a hotly debated topic among our friends and extended family. Feel free to add a cup of chopped walnuts if your family just have to have them. We'll stop and look at you like you're crazy, but you do you.
Breakfast or Dessert?
Yes, in baker's terms this banana bread recipe is more of a cake than a bread. But we love to have this delicious banana treat toasted with some warm, salted butter for breakfast, a snack or dessert. It travels well and I tend to bake up 2 loaves when we're traveling on vacation. It makes an easy on-the-go treat that I know all my kids will eat. Since I love to travel with my kids, I also love having a handy, home-made snack along for the ride.
Related posts:
My Top 10 Gadgets for Daily Use