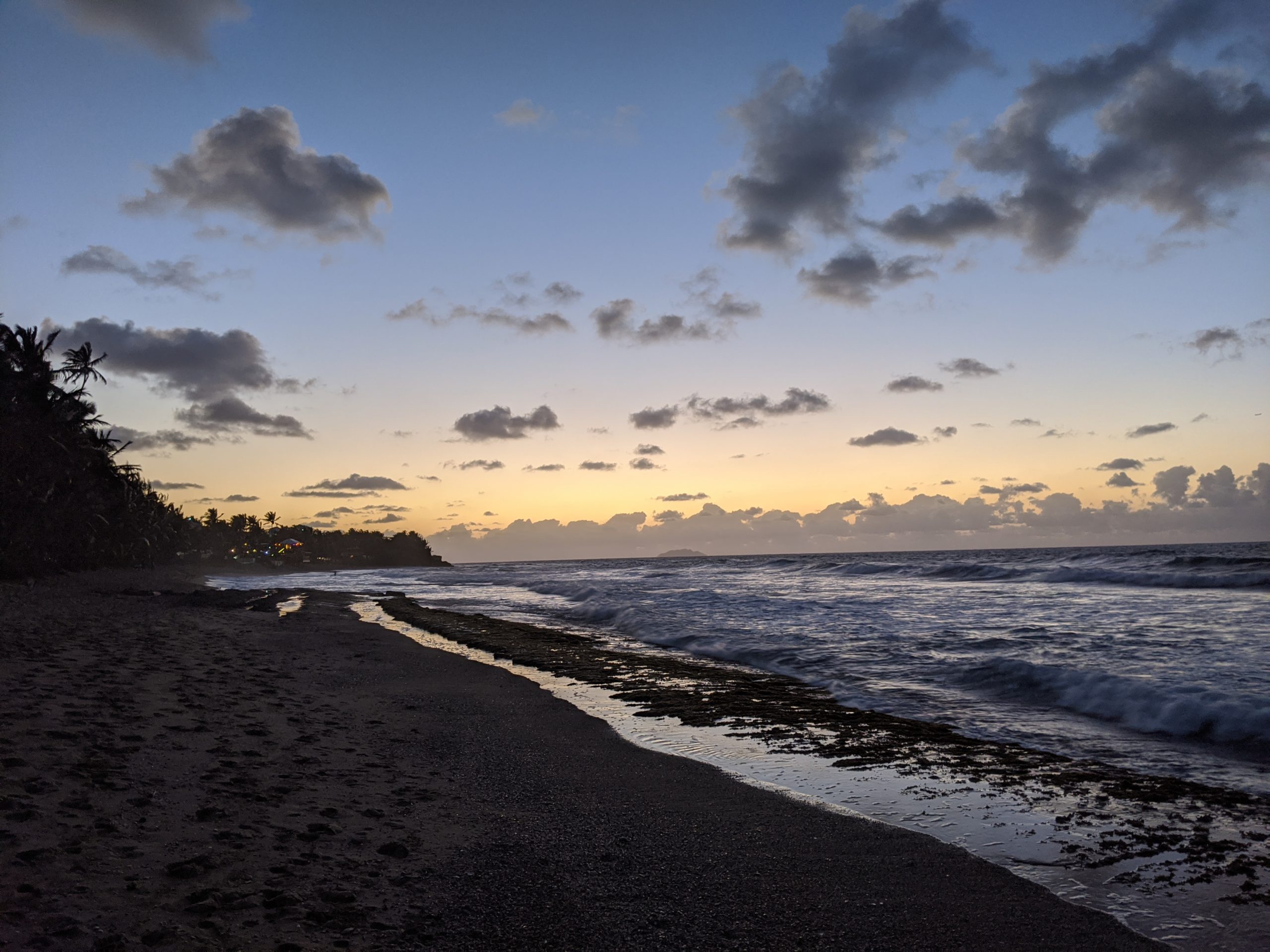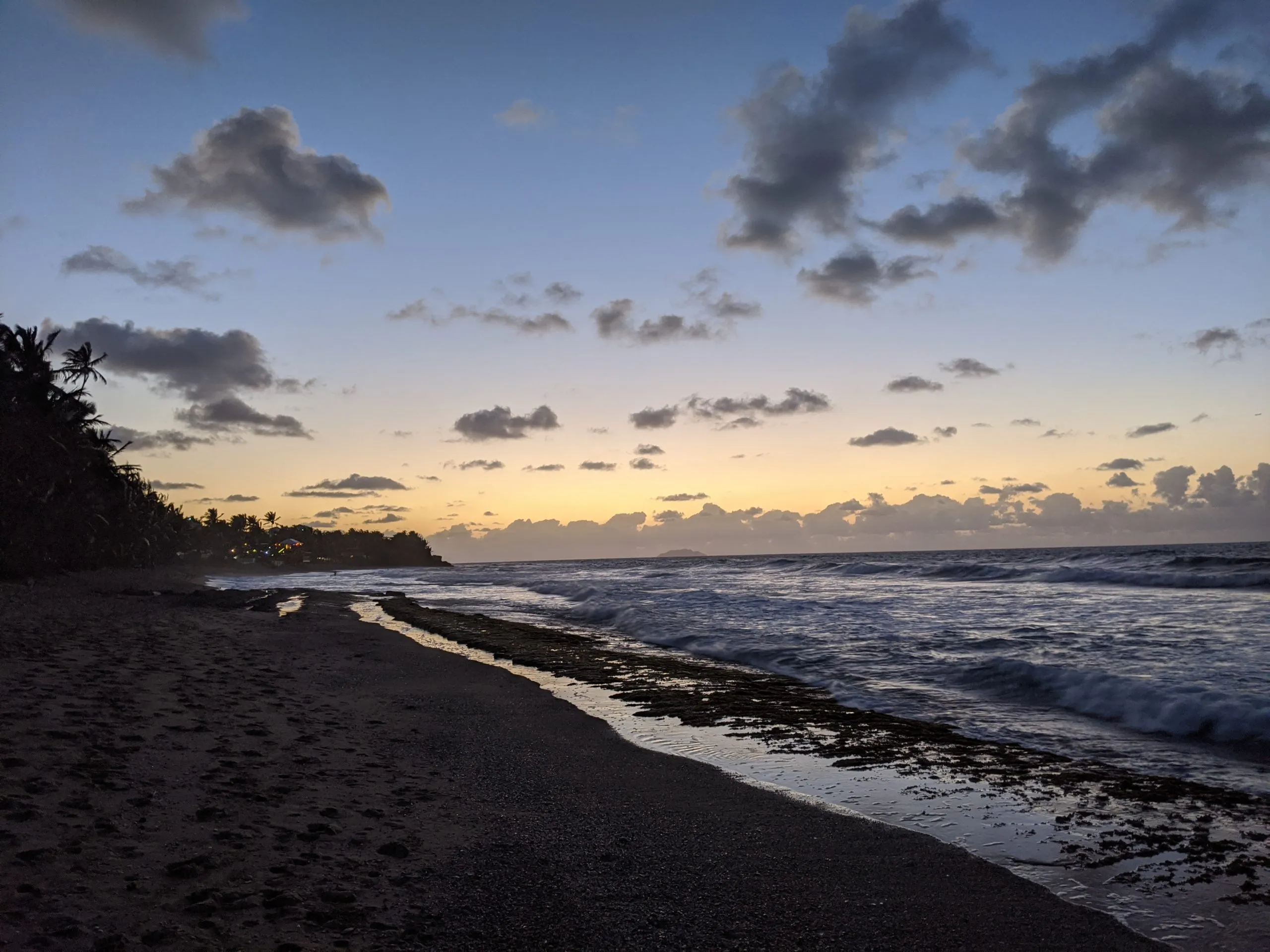 We're home from our latest family journey – Puerto Rico. Since we're now in this wonderful phase of virtual/home schooling, I asked my sons to write up a 5 paragraph essay. I gave them free reign, only requesting that the essay be in some way inspired by our trip to Puerto Rico. While the Middle didn't give permission to share his essay, the Eldest came back with the top Puerto Rico foods we didn't get to experience.
The Mouthwatering Journey through Puerto Rico
The trip to Puerto Rico may have been a secondary vacation, but to me it was still packed with fun, adventure, and most importantly, good cuisine. Out of all I have eaten in my 17 years on this godforsaken planet, Puerto Rican food has got to be some of my favorite. I particularly love that most meals are served with a side of tostones, which I prefer vastly over the very American, and most of the time bland, french fry. Although we tried many different types of dishes while we were on vacation, there are many, many, MANY more I'd love to try. Here's the overview of a couple of what I want to try the most. 

Mofongo

We had a few different plátanos which were divided into two categories: maduros and tostones. Tostones are made from double frying an unripe, green starchy plantain and are generally served with garlic sauce. Maduros are made with the same process, except the plantain is fully ripe and bursting with sweetness. One dish that I got particularly excited about when Mom spoke of it was mofongo. Mofongo uses unripe plantains (like tostones) and mashes them together with garlic, crunchy pork skin, and sometimes broth. Mofongo can have an enormous variety of meats and spices, making this dish different depending on where you get it. We, very sadly, did not have a chance to try this culinary delight. 

Rellenos de Plátanos Maduros

Keeping on the topic of plantains, let's switch to a dish that utilizes plátanos maduros. Rellenos de plátanos maduros are sweet plantains that are mashed and turned into almost a dough. They are then filled with picadillo or other types of ground beef and seasoned with sofrito. Sofrito is a sauce used as a base in many hispanic dishes and varies from country to country. Puerto Rican sofrito is made with recao (culantro) and ají dulce (sweet peppers found in the carribean) as their primary ingredients with the inclusion of many other herbs like cilantro, cubanelle peppers, bell peppers, pimientos (cherry peppers), onions, garlic, and plum tomatoes. 

Pollo Guisado

From here on in, I'm approaching dishes that require more time and effort to make. Let's kick it off with a beautiful chicken dish called pollo guisado. Dark meat chicken is browned and cooked down with Adobo, sofrito, achiote, garlic, cilantro, oregano, and other seasonings. The vegetables added vary, but generally contain sweet peppers, spicy peppers, and onions. When finished, it has a gorgeous orange color and the chicken should fall apart. Even writing about this is making my mouth water. 

Pernil

And now, the dish that by far takes the longest to make. Known as pernil, this pork shoulder (bone and skin included) is marinated for a day in sofrito which seeps deep into the meat via small cuts made in the shoulder. It is then slow roasted for several hours, with the heat being turned up significantly towards the end to give the skin a nice crunch. Once the pernil is finished in the oven, the meat should be so tender that it crumbles at a single touch. The skin can be removed and cleared of fat to be served as pork skin chips known as cueritos. A single pernil generally serves around 8 or so people. 

With all these mouthwatering masterpieces and many more to try, I'm ecstatic to plan my next journey into the world of Puerto Rican cuisine. With countless spice combinations and many different ways to utilize their unique botanics, Puerto Rican dishes make any trip worthwhile. Of everywhere in the world I've been, granted that's not a very long list, Puerto Rico has been my favorite place to travel for amazing food that never lets me down. 
While he shared with you the top Puerto Rico foods we didn't get to try, we did have several yummy encounters with pinchos, parcha mojitos (passionfruit) and even some Puerto Rican style pizza!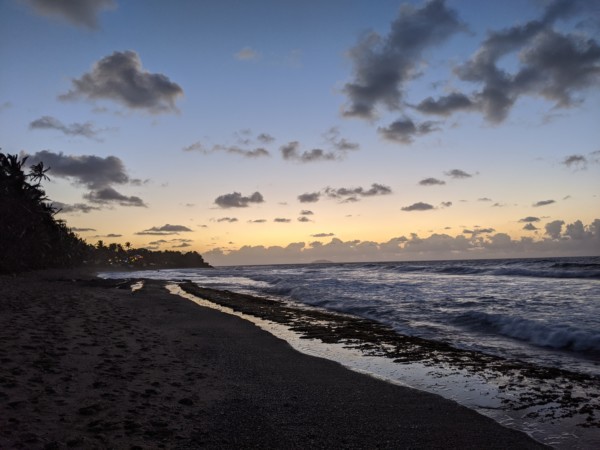 I am looking forward to going back so that my Eldest can check off these foods and take his Mouthwatering Journey through Puerto Rico. What are your favorite foods you have tried or want to try from Puerto Rico?