Jump to Recipe
I'm just sitting here, in the time of coronavirus, needing some good, old-fashioned comfort food. And when you're in the middle of a stay at home order, when could be better than some creamy mac and cheese? Maybe with a few veggies thrown in?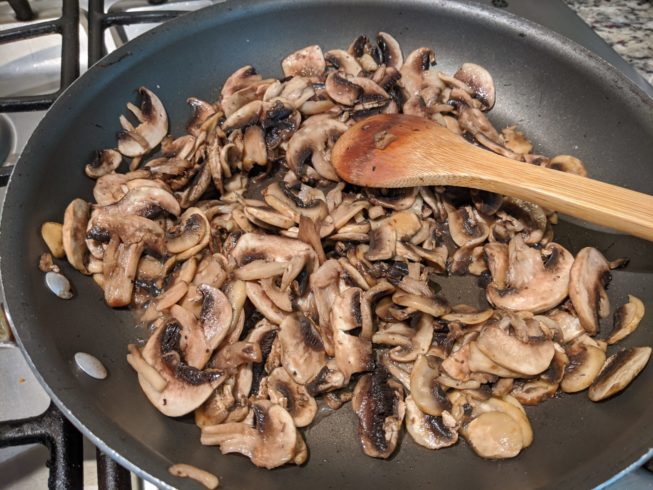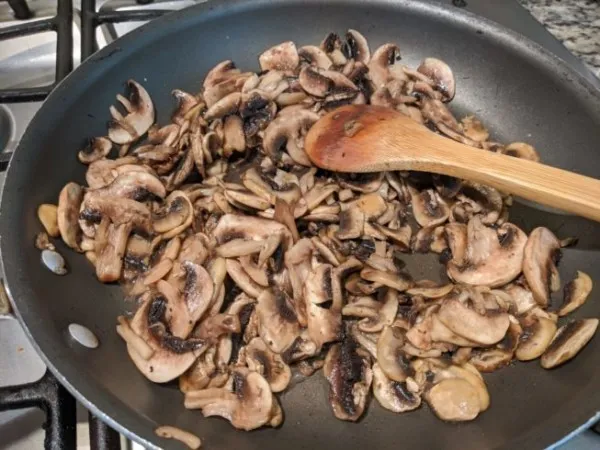 The recipe all started when my good friend and foodie compatriot sent me a link to a gruyere based spinach mac & cheese, along with a note that she also added sautéed mushrooms. I'm someone who never can leave well enough alone with a recipe. So, several edits later we have the version our family finds to be the best, creamy mac & cheese comfort food you'll find.
It was my husband's inspired idea to add white truffle oil at the end. If you haven't had white truffle oil before I don't even know how to describe it. But, it's the thing that makes my picky eater Middle child go from "this is okay" to "Mom you should patent this recipe." While white truffle oil is expensive, it's also a very strong flavor and a small amount goes a long way. You can absolutely make this creamy mac & cheese without the white truffle oil. But, this addition at the end is what will take it to the next level. Get it here.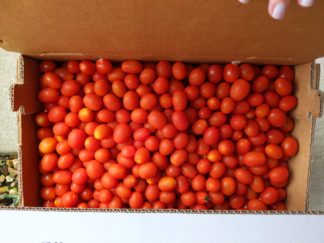 On my latest cook through I decided to add some dried tomatoes that I'd recently made. In this weird time of corona, a local tomato farm had a surplus of tomatoes. This farm usually supplied bulk tomatoes to restaurants and were selling 25 pound boxes of tomatoes for just $5. My neighbor snagged me a box of those tomatoes and I dehydrated about half of them. You can use packaged sun-dried tomatoes or dehydrate your own. Either way, the slightly smoky and sweet flavor of the tomatoes pairs beautifully with the gruyere cheese, mushrooms and spinach.
For more of my bulk tomato adventures check out my Instant Pot Creamy Tomato Chicken recipe. Our grow your own tomatoes with Amanda's DIY Hydroponics.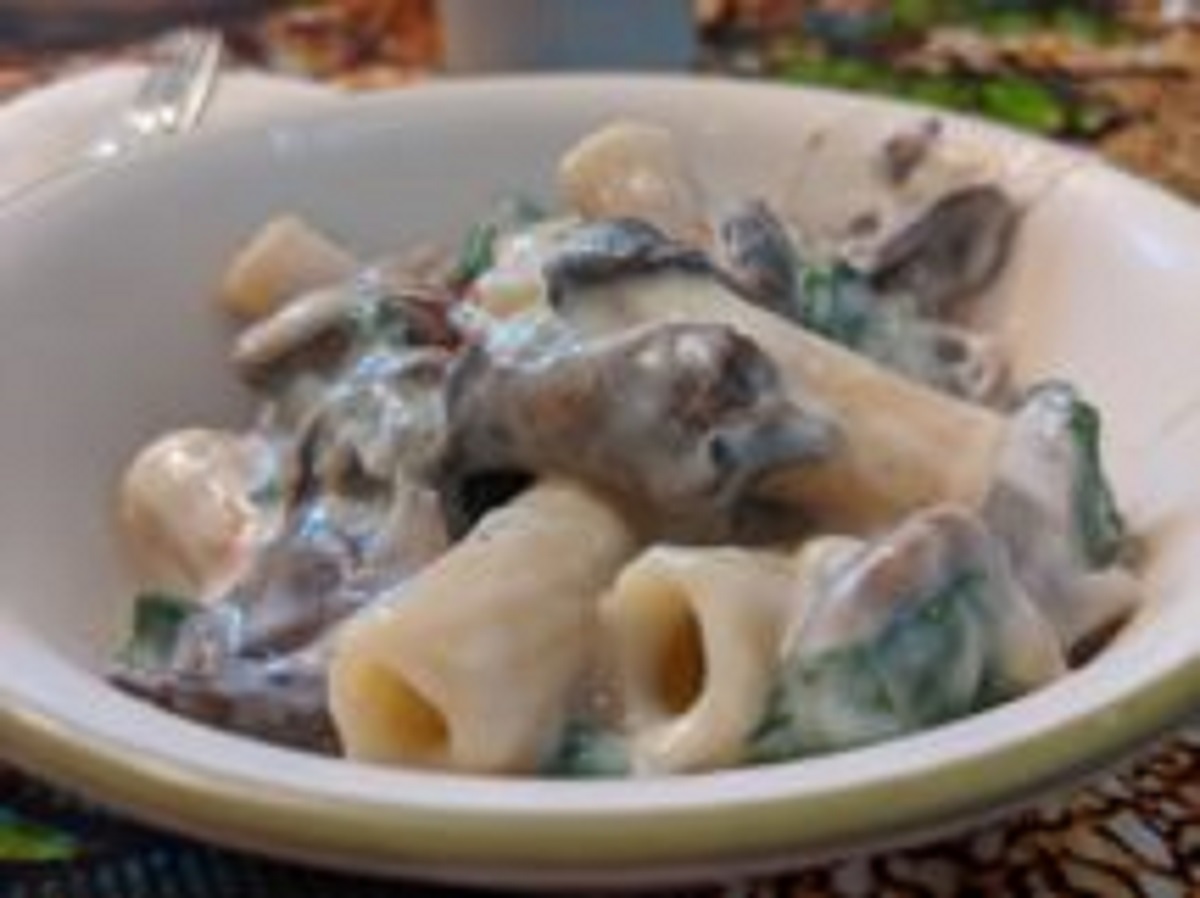 Creamy Mac & Cheese
Gruyere mac & cheese with spinach, mushrooms and dried tomatoes
PRINT
Ingredients
5

Tbsp

butter, divided

16

oz

mushrooms, sliced

1/2

cup

sun-dried tomatoes

1-2

tsp

umami seasoning

1/2

medium onion, minced

1/3

cup

all-purpose flour

4

cups

whole milk, room temperature

5

oz

fresh spinach, chopped

6-7

oz

smoked Gruyere cheese, grated (2-3 cups)

1

lb

elbow macaroni, cooked

1

tsp

white truffle oil

salt & pepper
Instructions
In a large non-stick skillet, melt 2 Tbsp butter over medium-high heat. Add mushrooms, season with salt and pepper. Sautee mushrooms until water releases. Add umami seasoning and dried tomatoes, cooking a few minutes more so that tomatoes absorb some of the liquid. Remove mushrooms and tomatoes to a separate bowl and set aside.

Fill a large pot with salted water, bring to boil and cook pasta according to package directions. When ready, drain water and set pasta side, covered.

While the water is coming to a boil, melt the remaining 3 Tbsp butter over medium-high heat in the same pan used to cook the mushrooms. Once melted, add onion and season with salt and pepper. Cook onions until translucent, about 5 minutes.

Whisk in flour. Cook, stirring constantly until mixture is pale golden and has a slightly nutty aroma, about 2 minutes. Whisking constantly, add milk in 1 cup increments. Be sure milk is fully incorporated before adding next batch. Keep whisking until mixture comes to a boil, then reduce heat to low. Simmer, stirring occasionally until sauce thickens, about 10 to 15 minutes more.

Add spinach, cooking until wilted, approximately 3 minutes more. Add cheese and stir until melted.

In a large serving bowl, stir together pasta, cheese sauce and mushroom/tomato mixture. Top with white truffle oil and stir to combine.
RECOMMENDED PRODUCTS
As an Amazon Associate and member of other affiliate programs, we earn from qualifying purchases.